Bristow Plumber | Tulsa Plumbing Service: Residential & Commercial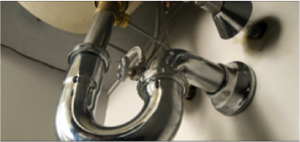 Circle B's residential plumbing services can do all of your plumbing installations, repairs and services. We provide residential plumbing services throughout the Tulsa, Bristow, Kellyville, Owasso, Jenks, Bixby and Broken Arrow area(s). Our certified Oklahoma plumbing experts provide and maintain a clean working environment by ensuring thorough after-project cleanup and practices such as wearing shoe covers to keep your floors clean. Our uniformed plumbing technicians use only the highest quality plumbing equipment and plumbing parts for new plumbing installations and residential plumbing repairs. Our expert plumbers will solve your plumbing problems and do not work on a commission basis. Circle B's Tulsa plumbing services include:
Sales, repair, and service of all major brands of plumbing fixtures and faucets.
Water heater repair and/or replacement.
Bath and kitchen remodel work, including shower pan replacement and/or complete shower renovation.
Replacement of water, drains, and gas piping.
Garbage disposal replacement.
Sump pump repair and replacement.
Drain line cleaning.
Optical drain line inspection and pipe locating work.
For your residential and home plumbing installations, repairs and problems call the plumbing experts at Circle B Mechanical!
Oklahoma Commercial Plumbing Contractor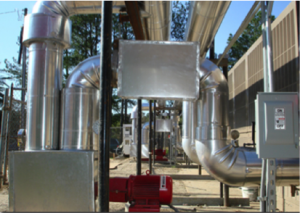 Whenever you have commercial plumbing problems you need a solution fast and done right by expert commercial plumbers. The certified Master and Journeymen Plumbers at Circle B Mechanical have many years of experience in repairing and installing every type of commercial plumbing system in the Tulsa area. Circle B Mechanical provides professional commercial plumbing services, mechanical piping solutions, pump repair and/or plumbing replacement at reasonable prices. Our licensed plumbers work on every type of commercial plumbing system and can install, service and repair all systems for any commercial plumbing project you have. Circle B Mechanical serves Tulsa and all surrounding areas with the best plumbers, best equipment and best plumbing parts for your commercial plumbing projects.
Do You Have Plumbing Questions?
Ask our experts at Circle B Mechanical or request our services. Lower your Commercial and Residential plumbing costs with Circle B Mechanical and a service maintenance plan. Circle B Mechanical is committed to being the best residential plumbing and commercial plumbing contractor in Northeast Oklahoma.