Ground Source Heat Pumps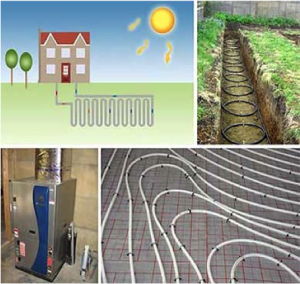 Everyone knows about the importance of energy efficiency. The professionals at Circle B Mechanical have embraced the "green" movement and would like to help you decide if a ground source heat pump is right for your home or commercial business. Whether you are considering renovations to your current home or buying a new home, heat pumps may be a viable solution for the heating and cooling needs. These all in one heating and cooling systems work much like an air conditioner during warmer months to cool your home.
During cooler months, ground source heat pumps perform the opposite function—efficiently heating your home when it's cold outside. Cutting-edge technology, high efficiency ratings, and only the highest levels of quality ensure that your ground source heat pump will keep you comfortable throughout the year. As a result, you can be assured of superior comfort all year round.
Contact us today to find out how you and your family can begin benefiting from the best in home heating and cooling with a professionally installed ground source heat pump from Circle B Mechanical.
Ask our experts at Circle B Mechanical or contact us for details.