Bristow / Tulsa Heating & Air Conditioning Service & Repair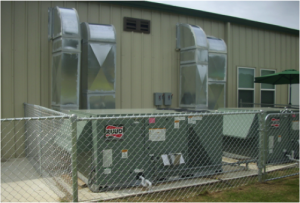 Circle B Mechanical provides Bristow, Tulsa, and surrounding cities with quality Heating and Air Conditioning Service and Repair. As a full service mechanical company in Oklahoma, Circle B specializes in heating and air repair, servicing and the installation of heating, ventilation, gas piping and air conditioning systems. With our certified technicians we are able to provide HVAC service to all of Tulsa from Bristow to Broken Arrow, Kellyville to Bixby and Owasso to Jenks. We also provide our customers preventative maintenance agreements. Our maintenance agreements will prolong the life of your equipment and result in less down time for our customers. Circle B Mechanical will provide your organization with eco-friendly heating and air solutions through the installation of more efficient HVAC systems.
Tulsa Residential Heating and Cooling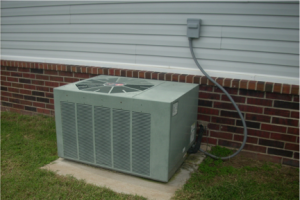 Keeping comfortable at home in Northeast Oklahoma isn't always as simple as adjusting the thermostat. Many times it  requires the touch of an expert at Oklahoma residential heating and cooling. Whether you need a basic residential heating and cooling system inspection, a new air conditioning and heating system or simply want to avoid costly problems down the road with routine HVAC maintenance, call Circle B Mechanical. Our certified service technicians are ready to take care of all your residential heating, air conditioning and clean air needs. When you need an expert in residential heating and cooling you can count on Circle B Mechanical.
Commercial Heating and Air Conditioning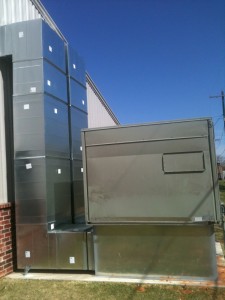 Circle B Mechanical services all brands of commercial heating and air conditioning systems. We are fully licensed, insured and certified in air conditioning service, repair, and installation. We have maintenance programs for ALL brands of commercial heating and cooling equipment. Keep your commercial heating and air conditioning systems working efficiently by calling on Circle B Mechanical for the installation, repair and maintenance of your commercial heating and air conditioning systems.
Heating and Air Conditioning Questions?
Ask our experts at Circle B Mechanical or contact us for more details about our heating and air services.You will stay warm and cool with Circle B Mechanical taking care of your commercial and residential heating and air conditioning repair in Tulsa.