Tulsa Plumbing Service | Plumbers in Tulsa | Circle B Mechanical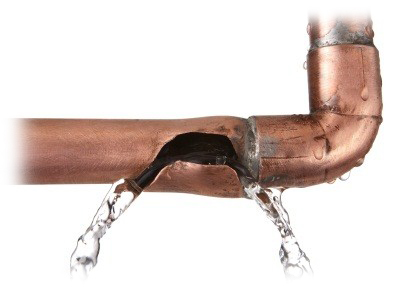 When you need a Tulsa plumber, chances are you need one fast! Call the Tulsa plumbing experts at Circle B Mechanical today. Our Master residential plumbers and experienced Journeymen are equipped to handle even the most difficult plumbing situations. Circle B's certified Oklahoma plumbers deliver superior plumbing maintenance and maintain a clean working environment. Our uniformed professionals ensure thorough post-project cleanup and wear shoe covers to keep the floors in your home clean.
At Circle B Mechanical, our Tulsa plumbing service spans residential plumbing, commercial and industrial plumbing, and mechanical repairs for the greater Tulsa area. Some of our services include:
Plumbing fixtures and faucets
Water heater repair and/or replacement
Bath and kitchen remodel work, including shower pan replacement and/or complete shower renovation.
Replacement of water, drains
Garbage disposal repair and replacement
Sump pump repair and replacement
Drain line cleaning
Optical drain line inspection
Pipe locating work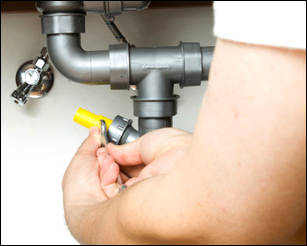 When your Tulsa home or business needs a professional plumber, give Circle B Mechanical a call! We'll handle all your plumbing and mechanical needs with superior service and excellence. No matter your repair need, our trained professionals are ready for any task! From toilets and water heaters to garbage disposals, purification systems or bathroom fixtures, Circle B Mechanical is your best solution for routine maintenance and plumbing service in Tulsa and surrounding areas.
Don't pay too much for residential plumbing service! A service maintenance plan from Circle B Mechanical can lower your Tulsa plumbing costs. Circle B Mechanical offers commercial preventative maintenance agreements to businesses in Bristow and the Greater Oklahoma area. Preventative maintenance prolongs the life of your home's plumbing and appliances, avoiding potentially costly plumbing repairs in Tulsa. Our maintenance agreement(s) include flushing the water heater, checking for clogged pipes and drains, and inspecting plumbing fixtures and appliances to help prevent plumbing problems.
Have a question? Ask our experts at Circle B Mechanical or request our services online and one of our professionals will contact you concerning your plumbing or mechanical service plan needs today.