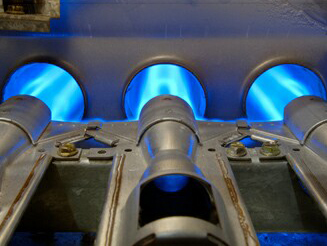 Circle B Mechanical is your dependable Tulsa heating service and repair professional! We will keep your heating system performing the way that it should during the blustery winter months ahead. In Oklahoma's unpredictable winters, you need a Tulsa heating and air company you can depend on. Here are a few ideas to help keep the heat inside your home—keeping you snug all winter long.
Check for Drafts
Heat rises, and areas around doors can allow cold air into your home making floors, especially wood or tile, extremely cold. By replacing the door sweep and adding a threshold, you can drastically reduce the amount of energy lost.
Windows can also be a problem area when it comes to drafts. Replacing the weather stripping around windows and doors is an effective way to reduce your energy costs.
Lower the Thermostat
By lowering the thermostat a few degrees at night and during the day while you are gone, you can reduce your energy bill by up to 15%! This is not recommended if you use a heat pump. The most efficient way to adjust your thermostat is by using a programmable thermostat. Programmable thermostats are affordable and relatively easy to program. If you do not have a programmable thermostat in your home, contact Circle B Mechanical today!
Tulsa Heating System Service
Having your home's heating system checked and serviced can prevent the need for an unexpected urgent service call and costly repairs. As Tulsa's heating repair specialists, Circle B Mechanical is trained to test and detect potential hazards in your home's heating system, as well as perform any and all nessecary repairs to ensure your family's comfort this winter. Give our professionals a call today!