Bristow Plumbing, Heating, and Air Conditioning Service
Commercial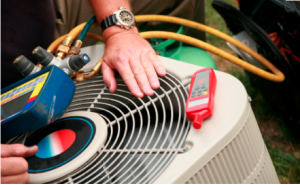 Circle B Mechanical provides service to all commercial and residential heating and air conditioning systems. We are fully licensed and insured in air conditioning repair, installation and air conditioning maintenance for ALL brands of cooling equipment.
Residential
Keeping comfortable at home isn't always as simple as adjusting the thermostat, it requires an expert's touch. Whether you need a basic HVAC system inspection, or simply want to avoid costly problems down the road with routine HVAC maintenance, our certified service technicians stand ready to take care of all your heating, cooling and clean air needs.
Circle B Mechanical employs highly skilled experienced technicians. They are prepared to professionally handle the heating and air conditioning needs for companies of all kinds, including commercial businesses, schools and government buildings across Oklahoma and surrounding areas. From small banks to huge outlet malls, warehouses, new home developments and retail chains, we've been serving the heating and cooling needs of the commercial district for years.
Is It Time for a Tune-Up?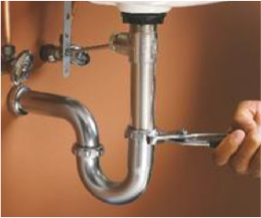 The very best way you can keep your systems running smoothly is with our maintenance agreements. The plan's cost is based on your systems and equipment and will provide you with enhanced safety and efficiency as well as extend the life of your equipment.
Typically, agreements are:
Plumbing — 1 year
Heating and Air — 1, 2, or 3 years, and include up to 5 systems
With the agreement, you are considered a "Preferred Customer," which entitles you to absolute priority service, extended warranties, cash discounts, and peace of mind for you and your family. Don't wait…ask about your maintenance agreement today!
Preventive Maintenance
Preventive maintenance prolongs the life of equipment and results in less downtime for customers. Circle B Mechanical offers an affordable Plumbing Maintenance Agreement that includes flushing the water heater, checking drains and inspecting plumbing fixtures and appliances to help prevent plumbing problems.
Preferred Customer Agreement
With the preferred customer agreement, you are entitled to absolute priority service. As well as extended warranties, cash discounts, and most importantly, "Peace of Mind."
Do you have questions?
Ask our experts at Circle B Mechanical your questions or request our services.