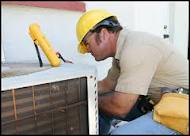 Well we broke 100 degrees in Tulsa and Northeast Oklahoma today and there were many emergency air conditioning service calls made by Circle B Mechanical. In almost every instance we found the air conditioners were working too hard from a lack of service.
Local weather broadcasts have been reporting high temperatures around the corner and we all hoped they would stay away for a bit longer, but there is no such thing as cool weather during Oklahoma summers. Bristow, Sapulpa, Kellyville, Tulsa and Sand Springs, Broken Arrow, and Bixby all had 100+ degree heat as well. It seemed like everywhere experienced 100+ degree temperatures and air conditioning units failing. High temperatures like our area has experienced for the past two days are hot and very uncomfortable. In fact it can be dangerous if you are exposed to them very long.
Beating The Heat Tips In Oklahoma
There are many ways to beat the heat in Oklahoma, but if you aren't in a well air conditioned room most of the 'beat the heat' remedies are uncomfortable as well. I'll list a few things our family does when it get this hot outside and I'll be sure to stop when the thought of the heat subject get's too uncomfortable.
If you have an lawn, garden, or any outside work do it early
Drink plenty of cold fluids, water is the very best
When outside place a wet towel around your neck
When you get warm take a break and cool down, the fastest way to cool down is to use a dish cloth soaked in cold water and place them on your wrists
Wear a hat to the sun off your face
Keep to the shade and hope for a cool breeze
Honestly the best way to beat the heat is in an air conditioned room. However, if you do not have an air conditioned room or house, you should seek out someone or somewhere  that does have air conditioning. The first place that comes to mind is one of Tulsa's malls. Perhaps you could even go into a grocery store or any public building to cool off. High temperatures like we are having right now is dangerous and we want everyone to stay cool.
Emergency Air Conditioning Service
Like other Tulsa air conditioning and repair companies, Circle B Mechanical knew these temperatures would arrive in Northeast Oklahoma. We have been making a lot of emergency air conditioning service calls since the temperatures climbed into the mid-90's. We also prepared for this situation with extra equipment, air conditioning parts and staff to ensure we can help anyone who calls needing emergency air conditioning service.
Many of the units we have been servicing are older air conditioning systems that do not have any warranties and are on the verge of replacement. We can fix almost any air conditioning unit in the Tulsa area, but sometimes it really isn't worth the cost to repair. Our air conditioning service technicians will always give you the best service and advice about the air conditioning unit for your home. When one of our technicians tells you the A/C unit is not worth repairing, it is to save you money now and in the future. Our experienced service professionals are not on commission and have no need to make a sale; they get paid to service air conditioning units. Don't risk your health because of a faulty air conditioning unit.
We Want Everyone To Stay Cool
Circle B Mechanical is a group of hard working individuals who care about our customers. Over the past few years, we have been servicing commercial and residential air conditioning systems on farms, ranches, and practically every neighborhood in Tulsa and all the surrounding communities. We have serviced and installed units for large apartment complexes, office buildings and schools. Circle B Mechanical has a reputation of servicing every unit, being fair and getting your air conditioning running again.
During this hot weather please don't think of going without an air conditioner. If your unit has stopped working, call Circle B Mechanical at (918) 367-6298 and let us know how we can help you remain cool in this hot weather. We have enough equipment, parts, and service technicians to handle the load. Stay cool and comfortable with the specialists in air conditioning at (918) 367-6298 for any emergency air conditioning service.